ABOUT US
A tasty hot beverage, one of the most consumed drinks in the world and the national drink of India - chai.
Chai is the beginning, the beginning of the day, the beginning of work, the beginning of a relationship and a good beginning guarantees successful milestones. We at Jivraj9 Tea Group  understand this and hence begin every day with a commitment to make your every beginning better to the best.
Jivraj9 Tea was founded by the late Shri Suresh Jivraj Shah, since then the brand has come a long way with a vision to travel much further in the future. A scrupulous man with strong business acumen Mr. Viren Shah leads the group with his intrinsic decision-making ability which is a result of his substantial experience and incredible dedication. He is also the chairman of Federation of All India tea Traders Association.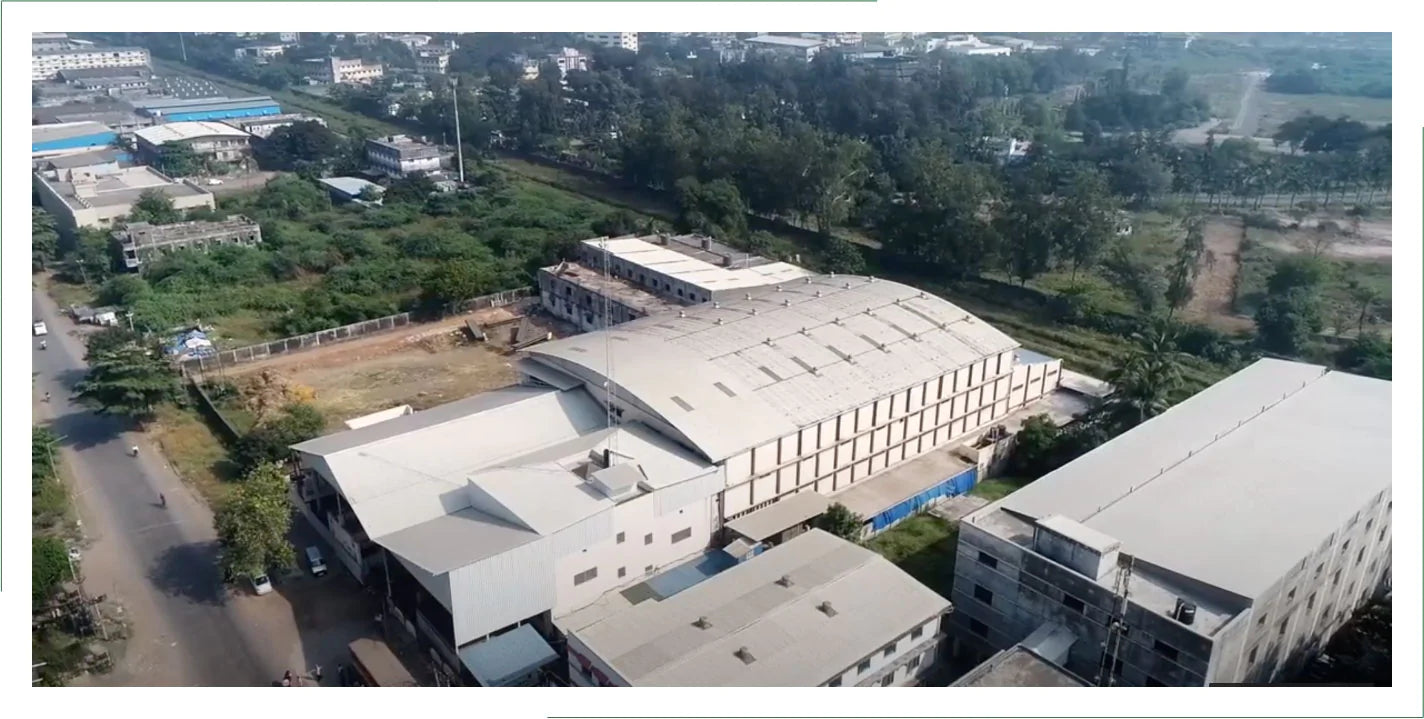 A successful business is one where everyone is happy. That's what we aim to do from our vendors to our employees from our partners to our distributors and most importantly our customers. We work on the microscopic details to make all of them happen.
The quality management starts from the moment samples are received from tea plantations on a daily basis - tea samples are tested by tea connoisseurs. With ratings assigned to each tea, the highest-rated tea is acquired from the plantation by participation in the auctions. This way only the best quality of tea is acquired, this tea is then processed into perfect blends due to this rigorous process each brand tastes exactly the same year after year.
Today, Jivraj9 Tea Group boasts of a state-of-the-art manufacturing facility at Surat equipped with automated tea blending machines and packaging machines. With a production capacity of 20 million kilograms per annum, the manufacturing plant also has an in-house quality control laboratory. Here best selected blends are regularly tested for physical, chemical and microbiological consistency. The entire production facility is certified under FSSAI and the US FDA standard and because of this they maintain extreme levels of hygiene, cleanliness and purity on a daily basis and then show mandatory practice for each employee who enters this plant has to follow strict protocols.
For improving the efficiency of a company's operations traceability of all the raw material and finished products is documented through SAP. Jivraj 9 Tea group portfolio boasts of a wide variety of brands like Jivraj9 Leaf Tea, Fanning tea and Dust tea, Jivraj Anokhi Fanning tea, Dust tea and Leaf Tea, Jivraj9 Surya Kiran, Premium J9 tea, Jivraj 9 Premium Cava Green Tea, Instant premixes, Coffees, ice teas and more. Jivraj9 Tea Group has become a household name due to its exceptional quality, consistency and variety theJivraj9 Tea Group sells 10 lakh+ packets every day and supplies to 75,000 retail outlets spread across more than 30 countries and counting.
Along with Mr. Viren Shah, Jivraj9 brand is well reinforced under the able leadership of his two sons Pathik and Rushabh with master's in international business from Regent Business College London, Pathik is an executive director of the group. He oversees the business internationally and plays a vital role in expanding business strategies for the group globally. Acquiring master's degree and family business management from globally accredited SP Jain Institute of Management and Research Mumbai, Rushabh is also an executive director of the group with his sharp business insights and outstanding marketing adeptness he looks after sales and marketing of the business. .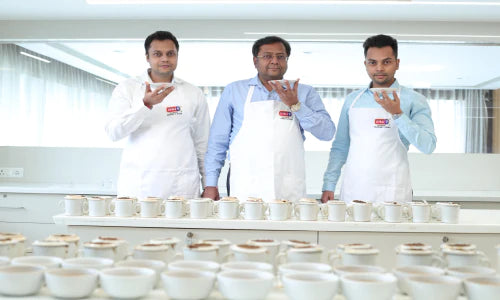 Our message:
"Our primary goal is to work towards market growth and increasing market share at the same time contribute to driving the consumption of tea beverage for which we need to ensure absolute focus on quality and consistent innovation, and that's what inspired us to move towards our goal.
It's not easy to be everyone's cup of tea, but that's what we want to do. We want to satisfy each and every consumer across the globe no matter how different the tastes might be.

We ensure to leave no stones unturned, when it comes to understanding what the consumers expect from their cup of tea. We strive to the last mile and make sure that the best quality tea reaches the consumer. We constantly focus on building a longer-term vision of being the preferred premium tea brand"